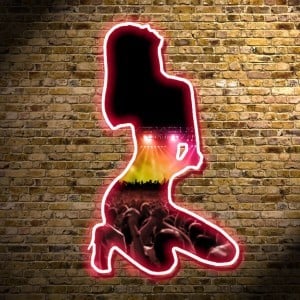 €

14.90
the EMMECIESSE MUSIC PUBLISHING and HEART OF STEEL RECORDS (Hard'n'Heavy Department) are proud to announce a publishing project that will see in the next summer, and will be called HEART OF STEEL 2020!
All bands with the sound and the look devoted to 80's heavy metal!
The desire to bring the sounds that have made a celebrated musical genre, music that has passed unscathed generational fashions and trends so as to make immortal!
HEART OF STEEL 2020 is a project dedicated to "our" great singer RONNIE JAMES DIO, passed away recently.
The first releases will be published in limited edition 150 copies and hand numbered, in double format 7 inch vinyl + CD, to book !!
# We are excited to announce " One", the debut of all female bands called BOMBSHELLS, is an pure rock'n'roll band, simple and straightforward and vocals that go from sexy and melodic .
BOMBSHELLS is a amazing live band, they has performed at festivals such as the 2010 A.N.L.COUNTDOWN, they have exalted the entire audience!
Three songs for your ears! They cite AC/DC, Kiss, Runaways, Joan Jett as influences.
____________WE SHIPPING WORLDWIDE!!
We ship products packaged inside fat envelopes and/or strong cardboard boxes to prevent damages.
CD are shipped with jewel box (plastic cases) or digipack included.
Careful packing, wrapping & handling is a service offered by HEART OF STEEL, but we'll not accept any charge for ev. mishandling damages caused by international post services and/or delivering companies worldwide.